Pizza Garlic Knots are very easy to make and the ingredients needed are very simple. With extraordinary taste will make this recipe a favorite in your family. And certainly less than an hour you will have a delicious meal, suitable for parties with your friends and family.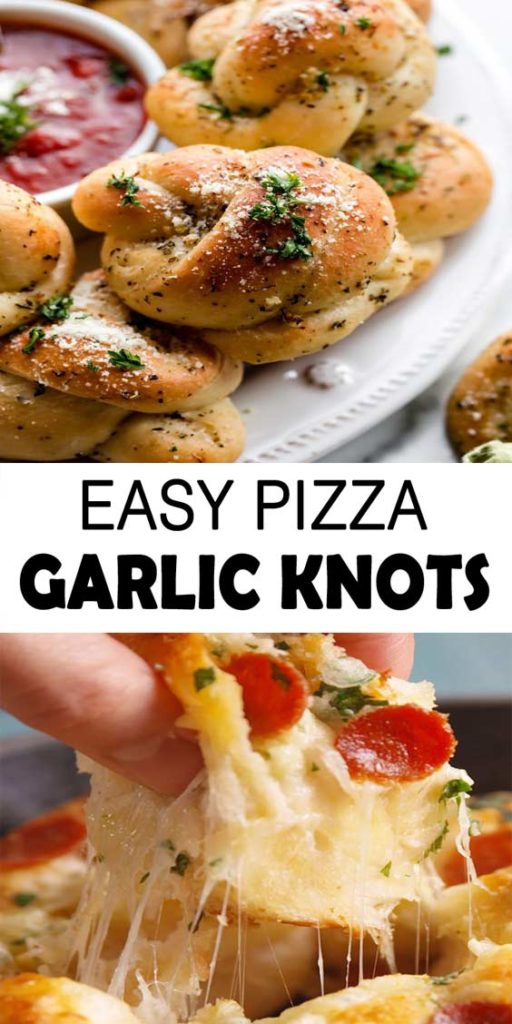 All the ingredients you need are not that difficult to obtain and I think you already have them in your kitchen storage. And there aren't so many ingredients to make this delicious recipe.
melted butter
garlic
chopped parsley
shredded mozzarella
mini pepperoni
Parmesan
biscuit dough
olive oil
kosher salt
marinara
I hope you enjoy and thanks a lot for reading. Want to browse all of my recipe posts? Follow my Pinterest.
Please, if you recreate this Pizza Garlic Knots recipe, don't forget to give me STAR RATE (★★★★★) or comment below. Thanks!
Pizza Garlic Knots
Ingredients
2

tbsp

melted butter

2

cloves

garlic

minced

2

tbsp

chopped parsley

⅔

c

shredded mozzarella

½

c

mini pepperoni

½

c

finely grated Parmesan

1

can refrigerated biscuit dough

¼

c

extra-virgin olive oil

½

tsp

kosher salt

marinara

warmed, for serving
Instructions
Preheat oven to 400° and grease a 10-inch oven proof, non-stick skillet with cooking spray.

Whisk together olive oil, butter, garlic, parmesan, parsley and salt.

Roll out biscuits to flatten-slightly, then cut each one in half. Brush each slice with butter mixture, sprinkle lightly with pepperoni and mozzarella. Roll the dough up lengthwise and pinch edges together to seal, then tie the dough to knots.

Put stuffed knots in the skillet. Brush remaining butter mixture onto dough and sprinkle with more pepperoni and mozzarella.

Bake until the cheese is melted and the biscuits are cooked through for18-20 minutes.

Serve warm with marinara.
Try these Delicious Recipes options: